Bichon Boutique Rewards Program
Our Bichon Boutique Rewards Members earn and save!
Your Bichon deserves the very best in life. That's why we've created the Bichon Boutique Rewards Program!
A Bichon Boutique Rewards Member can expect the following goodies:
Earn 3 Bichon Bucks for every $1 Spent
Redeem Bichon Bucks for $ amounts off your ENTIRE order!
Redeem Bichon Bucks for FREE Shipping!
Refer and Save - Refer a friend and save $6 off both of your orders!
Special Offer - Sign Up a New Account and receive 500 Bichon Bucks instantly!
WAYS TO EARN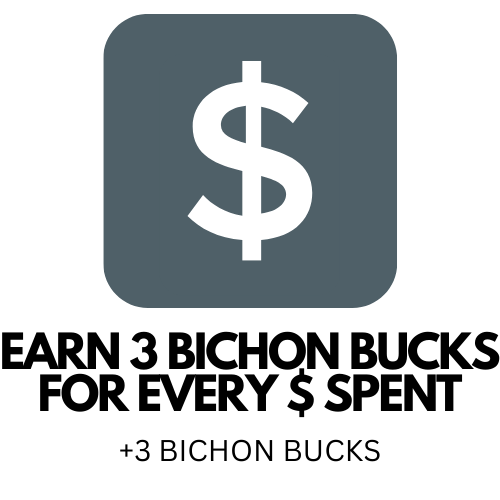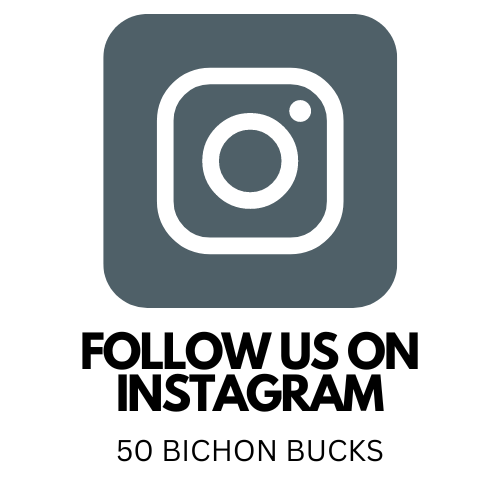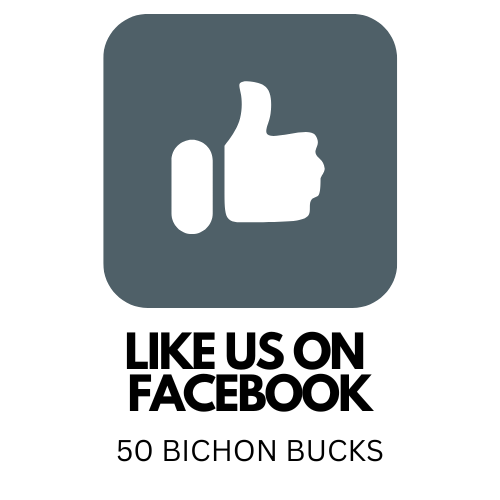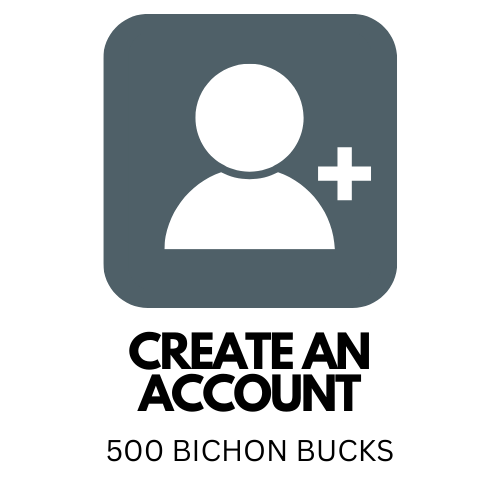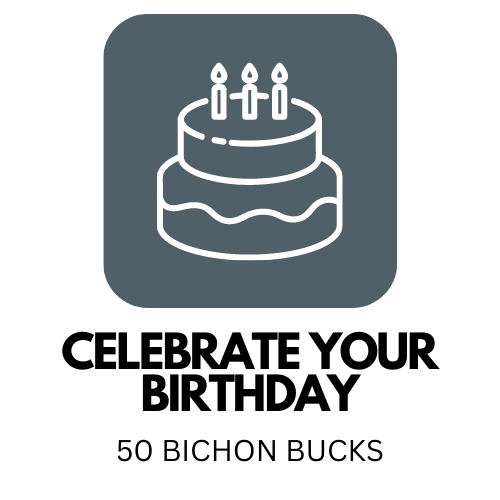 START EARNING BICHON BUCKS TODAY
Join and earn Rewards
The Bichon Boutique Rewards Program is a free loyalty program designed to earn you points and save!
Sign up today and start earning Bichon Bucks!
Frequently Asked Questions
Simply create an account through our website - it's that simple!
Once your account is created, you can begin accumulating points from purchases and qualifying actions.
You will earn Bichon Bucks with qualifying purchases.
For every $1 spent, you will earn 3 Bichon Bucks.
You can also earn points by completing the actions listed above.
You must use the links above to complete the actions or points may not be captured.
You also must be logged in to your account to recieve rewards. Rewards earned with two different accounts cannot be combined.
When you reach the points needed for each level, you will have a coupon emailed to you which will be sent to the email address used to create your account.
You can then use the code that you are sent in checkout when placing your next order.
Rewards cannot be combined with any other active discount codes.
You can always view your rewards, unused codes and extras in the widget on the bottom right-hand side of the screen.
Additional Questions?
If you have any additional questions surrounding the Rewards Program, please send us a message.